The hype for Heroes of the Storm, HotS for short, has decreased more and more with time considering the announcement for open beta signups was at last year's BlizzCon.
To those who may be hearing about the game for the first time, Heroes of the Storm (previously 'Blizzard All-Stars') is an upcoming MOBA (Multiplayer Online Battle Arena) free-to-play game by Blizzard Entertainment. Link to official site (EU): Heroes of the Storm official website.
The announcement at BlizzCon 2013 was over 10 months ago now, and many have since been opted in for beta. If you haven't already signed up for the beta by the way, you can do so in the Beta Profile Settings from your account management over at Battle.net.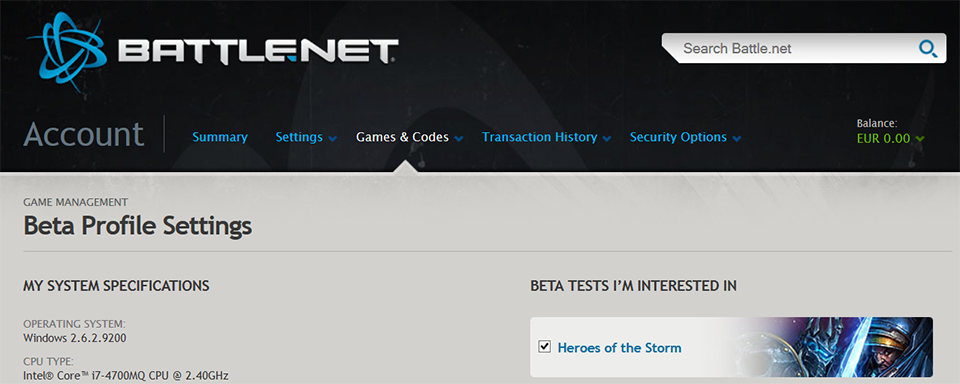 Heroes of the Storm however, is still in 'Techinal Alpha', but in my personal opinion from watching live streams at Twitch, it looks as smooth and polished as many launched games.
After talking to a Blizzard Game Master earlier today, I also asked where my invitation has gone off to… ;)
"Just keep checking our website and fansites for news in the coming weeks." – Game Master Loccvor
That is nothing unexpected, but still positive. At the mention of fansites, HeroesNexus was brought up, and their recent news regarding 'Techinal Alpha' coming to a close: Final Phase of Technical Alpha Coming.
Let us hope that more information about when Heroes of the Storm will be available is given at the next BlizzCon.
BlizzCon 2014 will be on the 7th and 8th of November.