World of Warcraft's arena PvP scene is still very popular and the #RoadtoBlizzCon is currently ongoing.
Following last weekend's European qualifiers at DreamHack, the North American qualifers are coming up this sunday on October 5.
The top 3 teams at DreamHack won invitations to BlizzCon in November to compete in the final arena tournament of the World of Warcraft Arena World Championship.
The same prize is given at the North American qualifiers and the whole event can be watched live at World of Warcraft's official Twitch channel.
The favorites to qualify this sunday would be the teams 'Skill Capped' and '3 Amigos'. Skill Capped have members who currently hold the World Champion title from last year's BlizzCon, and 3 Amigos have members with the World Champion title from 2012.
Favorites to qualify for BlizzCon's WoW Arena World Championship 2014
Skill Capped

Blastabadar
Sodah
Simplytragic

3 Amigos

Venruki
Snutzorange
Cdewy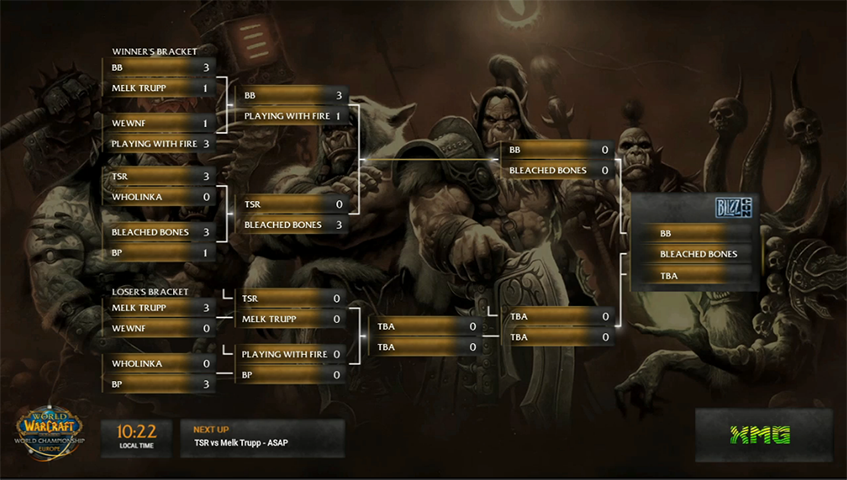 Favorites doesn't mean anything of course, and just at last weekend's DreamHack, a member from the previous BlizzCon's runner-ups (team 'MiR') unexpectedly lost.
Teams who have already qualified for this years BlizzCon from the European WoW Arena World Championship are Blazing Black (Formerly 'Against all Odds'), Bleached Bones and Playing with Fire. We can expect to see them again at BlizzCon: November 7-8.