The Witcher 3 is updated for the new Xbox One X with a enhancement patch.
Xbox One X launched in November 2017 with impressive specifications, and provides game developers the potential to improve both visuals and performance to new and existing titles. Not surprising as Microsoft boasts that it's the world's most powerful gaming console to date. See all the Xbox One X tech specs on their official site.
Xbox One X patch
The Witcher 3 enhancement patch is optimized for running at 4K / UHD resolution. The developer of The Witcher series, CD Projekt Red, stated the following in a interview with Xbox:
With the additional power of the Xbox One X, we are able to deliver The Witcher 3: Wild Hunt in 4K, while providing numerous visual tweaks such as higher-quality shadows, ambient occlusion & texture filtering, as well as higher resolution textures, and an all-around performance boost. – Jakub Kutrzuba, CD Projekt Red.

(source: xbox.com)
In the interveiw, CD Projekt Red, also has a happy note for those who do not own a 4K monitor, being that the graphics quality will also be visibly better even on a Full-HD monitor, thanks to supersampling.
To both those that have experienced The Witcher 3, as well as the ones yet to pick it up (highly recommended): the experience will be as good as it gets for console on the Xbox One X.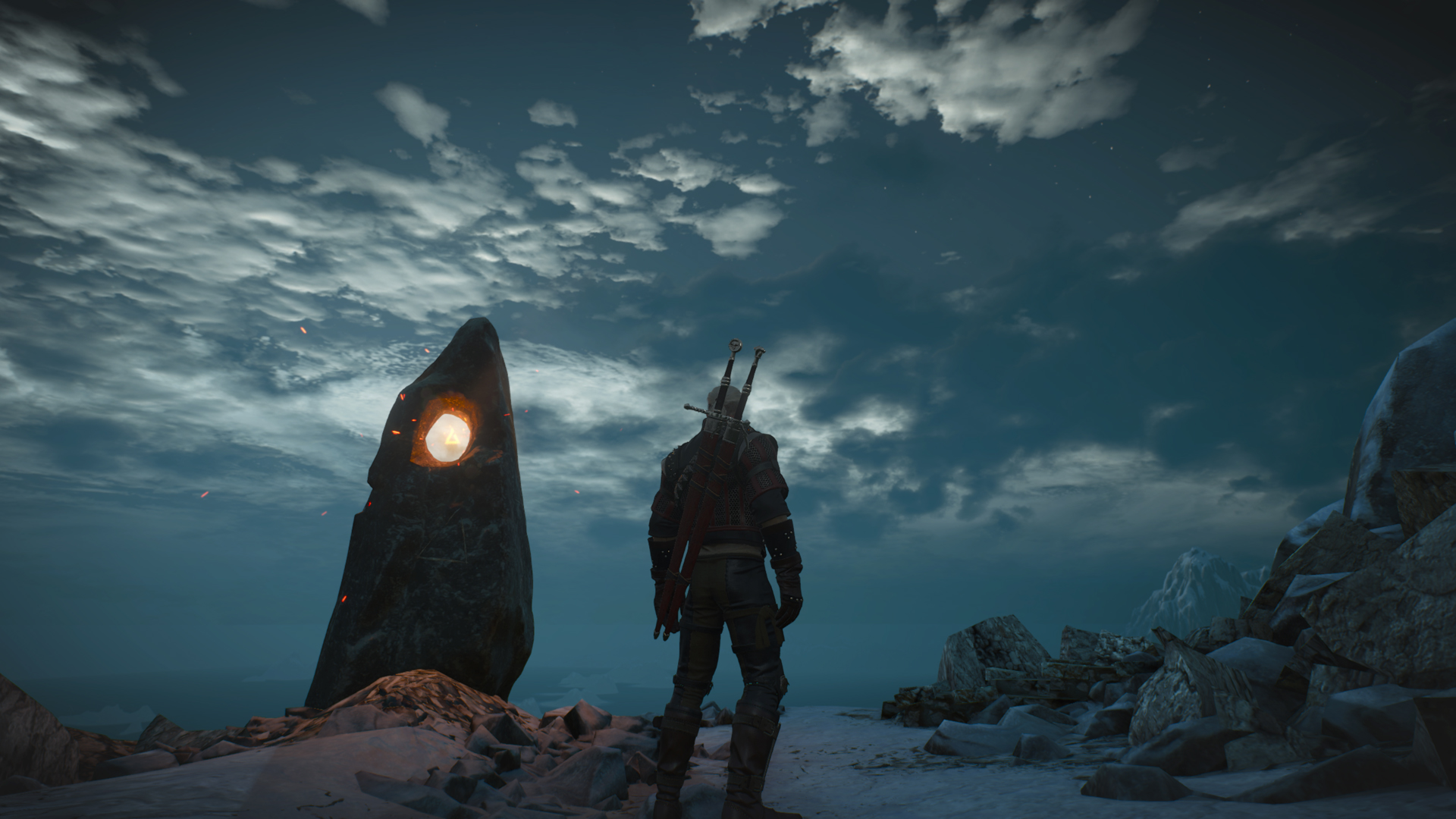 Witcher 3 expansions
The Xbox One X enhancement patch also affect the 2 expansions: Heart of Stone; Blood and Wine.
Below is a preview from the Witcher 3 screenshot gallery of Blood and Wine on Xbox One X:
Touissaint of the Blood and Wine expansion.

Touissaint at night on Xbox One X.

Blood and Wine boss fight (Touissaint armor equipped).

Blood and Wine expansion introduced a new hairstyle for Geralt… (glasses from Heart of Stone expansion).